I know, sometimes it seems that applicants for salesmen just seem to fall from the sky. It becomes especially noticeable during hard times—people lose their job due to downsizing or whatever, and they think, "I'll try sales; anyone can do that."
What makes them think this way? It's probably their own attitude toward salesmen. All they can see is a person who's good at schmoozing; they don't know what's behind the smile. All they know is that sales-oriented companies need to try a little harder to stay afloat during difficult economic times, so they are likely interested in adding to their sales forces. That's when they fall from the sky.
The problem is, most of these sky-fallers make the worst  salesmen. They don't have the qualities that make a person a top performer, an A player. That's why you need to brush off most of these possibilities and focus aggressively on your sales recruiting. To do that, you need to get the word out that you're looking, and you need to get it out consistently, and to as broad an audience as possible.
Fortunately, we live in a time where it's easy to reach masses of people through the internet. Sure, you can do all your sales recruiting locally if you want to, but there may be top salesmen out there who are dying to work in your area, and since most of today's job applicants begin their search online,  why limit your possibilities?
First off, how's your website landing page? Does it tell all of the top salesmen out there that your company is the one that they should work for? Do you have a page for applicants to contact you? That should be your first step.
Next, you can go through the different web opportunities for recruitment: the social media such as Facebook, Twitter, and LinkedIn can give you a lot of exposure that you might not get by going through the "normal" channels. You can position your company on these sites to establish yourself as a viable employer and give yourself the kind of credibility and appeal that will attract exactly the type of salesmen you want to have working for you.
After you've established your presence on the social networks, it's time to go ahead and post your job offerings on one or more of the internet job boards. The best-known are CareerBuilder.com, Monster.com, Indeed.com, and SimplyHired.com; but there are many more out there that you might want to investigate.
Here's where you want to shine: don't fall into the old routine of just ticking off the qualifications of the person you're looking to hire. That's about as appealing as a limp handshake. Of course you want to mention what you're looking for, but you also want your prospects to know that you have what they are looking for.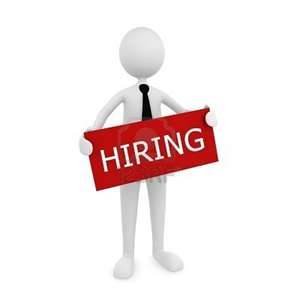 That's the first thing that the Advanced Hiring System does to help you. It not only takes you through the step-by-step process of designing the perfect ads for your sales recruiting, but it also gives you the opportunity to have your ads reviewed and get suggestions on how to improve them. After all, if you miss the first step, it's a long way down.