If that headline made you click open this article, it's probably because you are money-motivated. Guess what? So are the top performing salespeople you hope to hook with your job listing headlines, too. So is the headline above true, as all headlines should be? Yes, indeed. If you use great headlines for your job listings and advertisements, you could increase your company's annual sales. Significant sales increases happen when you hire money-motivated persuaders your headlines could successfully attract.
It's all in the details.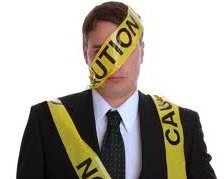 Writing eye-catching headlines for job listings first takes into consideration the values and personalities of those you're trying to recruit. Top sales performers want money, power and quick rewards. Give some enticing details in your job listing headlines that will appeal to those values. Prospective employees are often skimming those job listings. If the headline is too vague, it won't catch their interest. Point out perks that will have them salivating for an interview.
"Our Top Salesperson Earned over $138,000 Last Year. We're Looking for People Who Want More."
"We Took Our Sales Team to Maui for Record-Breaking Increases. Your next Hawaiian Shirt Could Be On Us."
"Did Your Last Employer Promote Their Top Salespeople Quickly? We Do."
Use important key words.
Think about the ways in which the best salespeople would define themselves. What traits would they say they have that make them great at what they do? Those are the key words you might use in your ad headlines to attract those specific personalities.
Persuasive
Enthusiastic
Independent
Determined
Convincing
Strong-willed
"Are You Persuasive, Enthusiastic and Convincing?"
"If You're Strong-willed and Determined, We Want to Hear from You."
When in doubt, show them the money.
If writing enticing headlines feels like a daunting task, stick to the simplest detail that every excellent salesperson combing job listings is looking for. Just mention the money. Nobody works harder for great income than the money-hungry top sales performers you want to hire.
"If You Want Less Than a $140,000 a Year, We're Not the Right Company for You" (Explain in your ad content that your top sales performer cleared $140,000 recently and you're not interested in hiring salespeople who wouldn't strive for that and more.)
"Our Sales Team Earned Over One Million Dollars in Total Income Last Year. How Much Of That Million Should Be Yours?"
Always be honest in headline and job listing copy. You want to attract top sales performers with the truth in order to hire and keep them for many sales-increasing years to come.