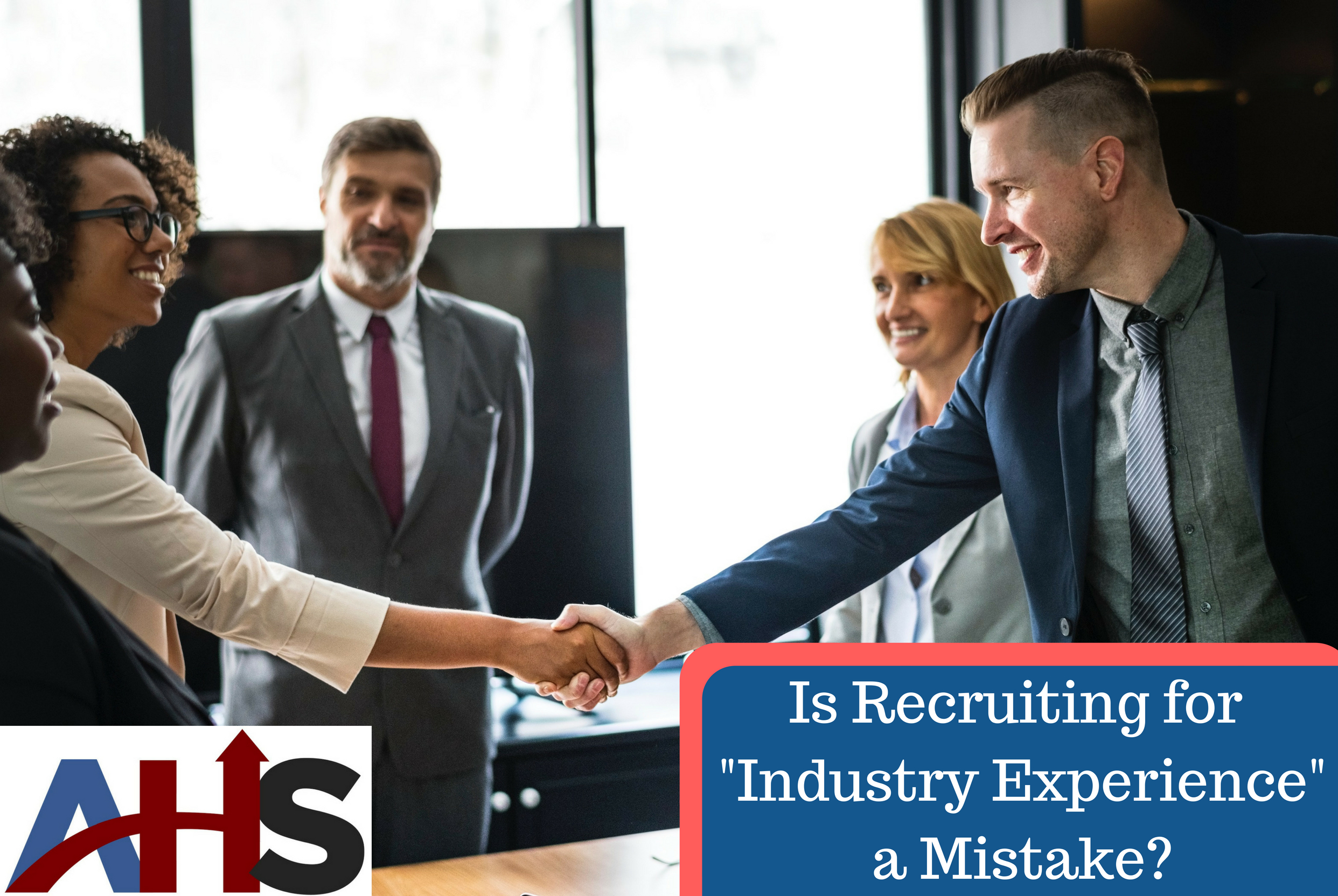 It started out as a personal project.
I had 200 salespeople in a company I started online. And one day I began to keep records of which ads worked, which offers worked, and who performed well after being hired. Being a bit of a geek, I even tracked results in an Excel spreadsheet.
From my research and 20-year background of helping clients find top-performing salespeople, I discovered that the biggest mistake any recruiter could make was hiring based on "previous industry experience."
The Reality of the Qualified Candidate
Hiring the most skilled and experience candidate is overrated.
This is not to pardon future employees from meeting any prerequisites or aligning with your company culture.
But when you sit down and ask yourself why you don't hire John, who doesn't have any prior industry experience, what's holding you back?
Is it the cost of training of John? Or is it the fear itself that he won't pick up on the processes in place and succeed?
Here are 6 reasons why you should hire candidates with no industry experience:
1. Most Sales Hires Are Failing in Your Industry
The stats right out of "Harvard Business Review" are – AT BEST – you pick 1 out of 2 winners. MOST sales managers get 1 out of 4 or 5 applicants. When you ask for industry sales experience, you get applications from salespeople who are failing at your competitors.
2. Old Ways of Thinking Don't Help You Grow
Fresh minds come with innovative ideas of how to approach problems and processes differently. They help imagine new possibilities, whereas seasoned salespeople are stuck using methods that may be outdated or harmful to the overall business performance.
3. Learning Doesn't End After Orientation
It is one thing to learn quickly to be caught up to speed and keep up with the ever-changing work climate. It is another thing to proactively and continually acquire a leading-edge knowledge of new ideas, best practices, and solutions to stay on top of the competition.
4. Only 3% of the American Population Can Really Sell
That's 1 out of 33 people in the US that possess strong sales skills. Then when you require candidates to have "industry sales experience", your odds against finding a good salesperson are astronomical.
5. Top Salespeople Know Most Companies Don't Manage Salespeople Well
If they are top salespeople at your competitors, they know they are being treated well. They are making money. Wooing them away is fantasy. If you like fantasy, go watch Star Wars.
No Experience Necessary
The market is loaded with terrific sales candidates that are being overlooked everyday because recruiters fail to give them a chance. When instead, these are the type of people that you need to attract into your workforce.
With a solid onboarding program in place, new salespeople will be successful, no matter what they are selling.
To learn more about our sales recruitment solutions, visit AdvancedHiringSystems.com or call 703-229-4224 for a free consultation. Available Monday through Friday worldwide.
Alan Fendrich