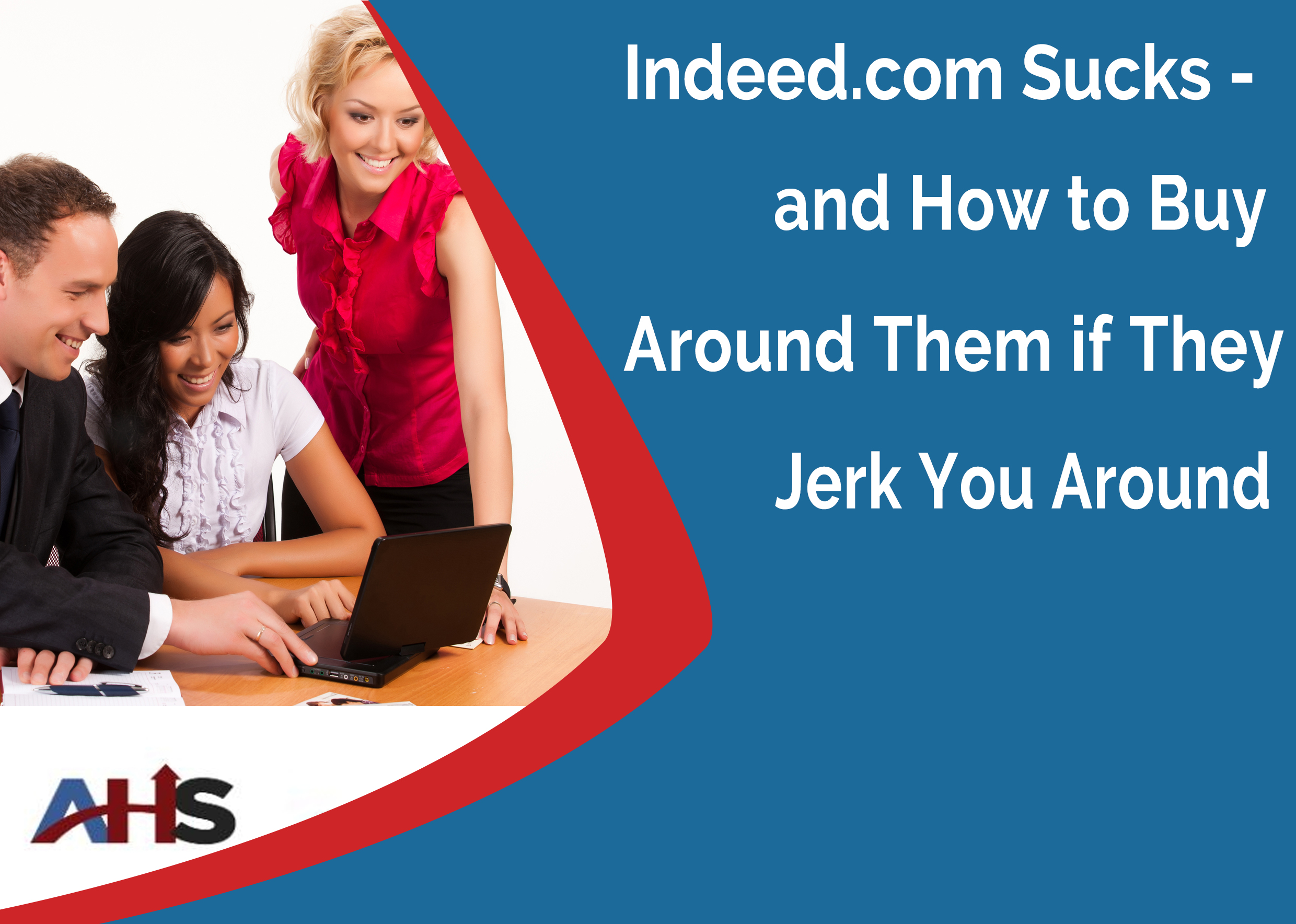 Call me old fashion, but when our account got banned with no explanation and no way to appeal it to a person, I get pissed.
What's ironic is our clients know we recommend Facebook, Indeed and ZipRecruiter. So, getting banned by a company that we send business to is ridiculous. (With no legitimate way to appeal the mistake they made.)
Our ad was the same ad we've got dozens of client running right now.
What's Indeed afraid of, that our clients's ads will work better than the tepid HR type ads they recommend?
Our ads work because we talk to top performers. (Of course our clients know the things top performers look for in a sales job. And we give them plenty of those reasons to apply.)
As we like to say, "Your ad has got to seduce the studs and scare off the duds." Learn how to find studs here 
We track our results. And the quality of applicants we get from Facebook are 5x better than Indeed's applicants. This makes sense because Facebook applicants aren't looking for work. They're not hunting for a new job like Indeed applicants.
Applicants who are working but might consider moving are better quality. Applicants who are hunting for a job are either not doing well or are unhappy.
Using our strategy of giving studs a reason to apply, you get the best applicants with Facebook. So if you get banned by Indeed with no way to appeal it, just double up your Facebook budget.
Indeed, Facebook and Ziprecruiters are registered trademarks of their respective companies. Advanced Hiring System has no ownership or relationship to them. Learn how to find studs here